Huse, værelser og mad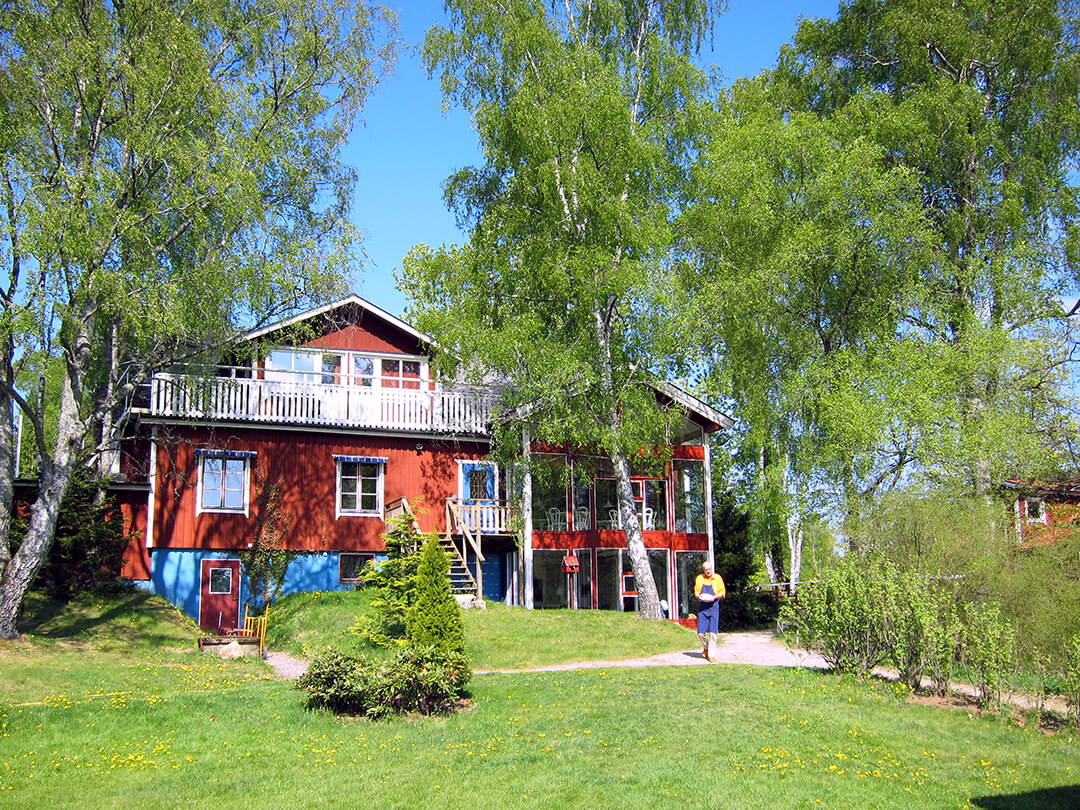 Husene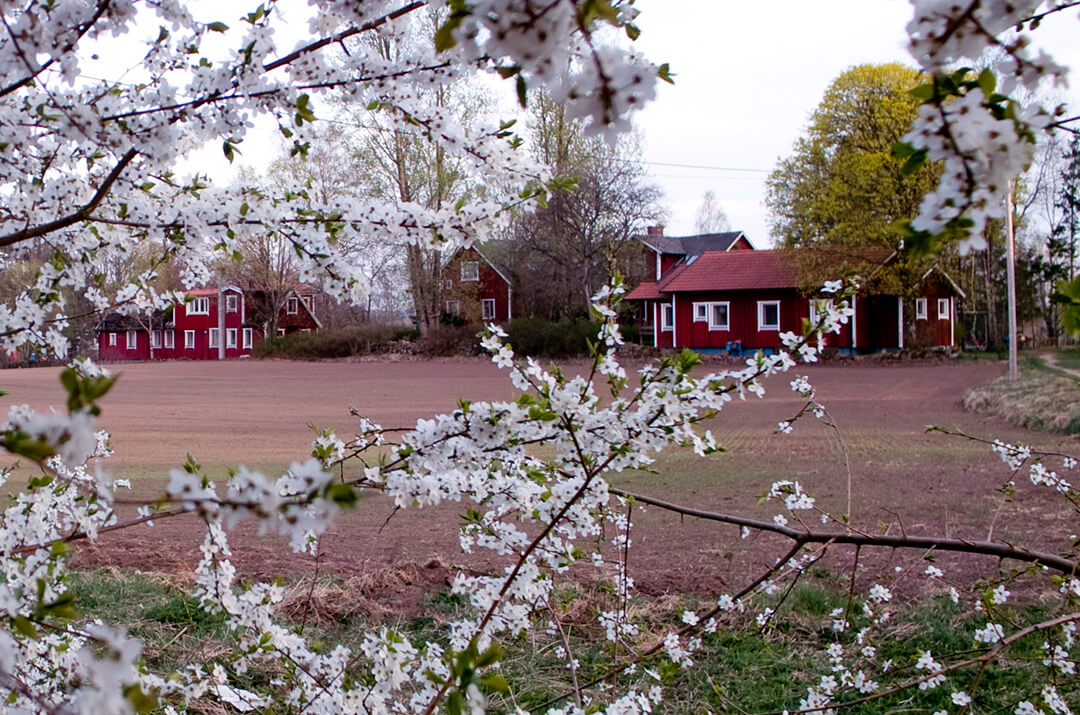 Håå Retreat Center består af flere bygninger med haver og gårde i landsbyen Håå.
I Hovedhuset, Længen og the Rosenhuset, er der enkeltrum og dobbeltrum, nogle med egne badeværelser og toiletter, andre uden. Alle rum har imidlertid nær tilgang til toiletter og brusere.
Længen:
Foruden elevrum indeholder den også fælles badefaciliteter i forbindelse med vor Finske sauna. Ligeledes findes her en afspændingstank, Pyramiden.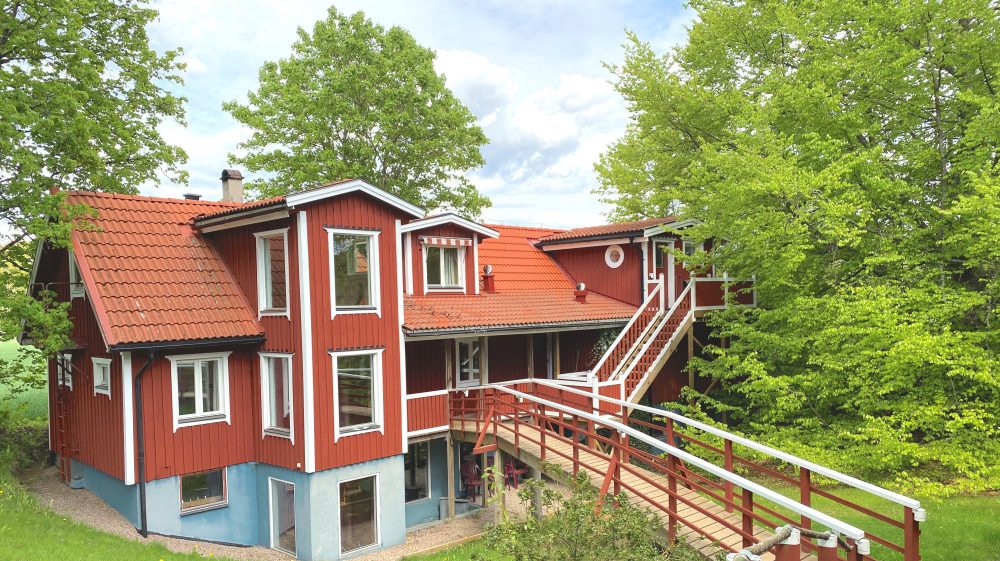 Rosenhuset:
med enkeltværelser og dobbeltværelser.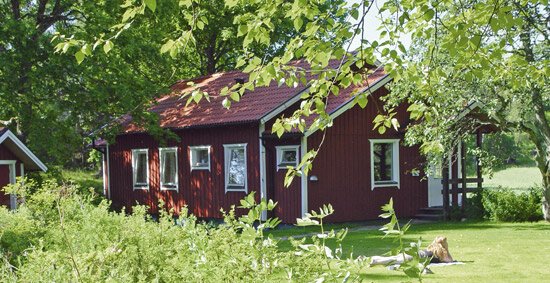 Åhuset: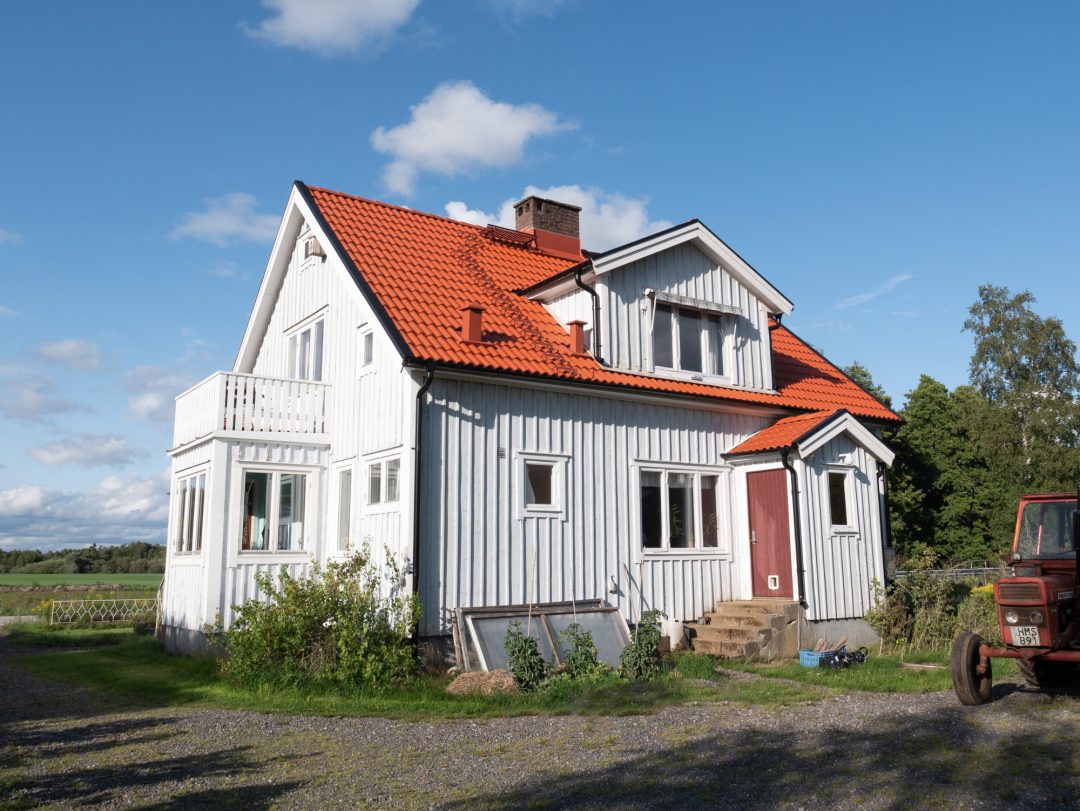 Åhuset og Bakkehuset er annekser, med yderligere rum og faciliteter.
Bakkehuset:
Bakkehuset har flere rum og indeholder også en flersengsstue.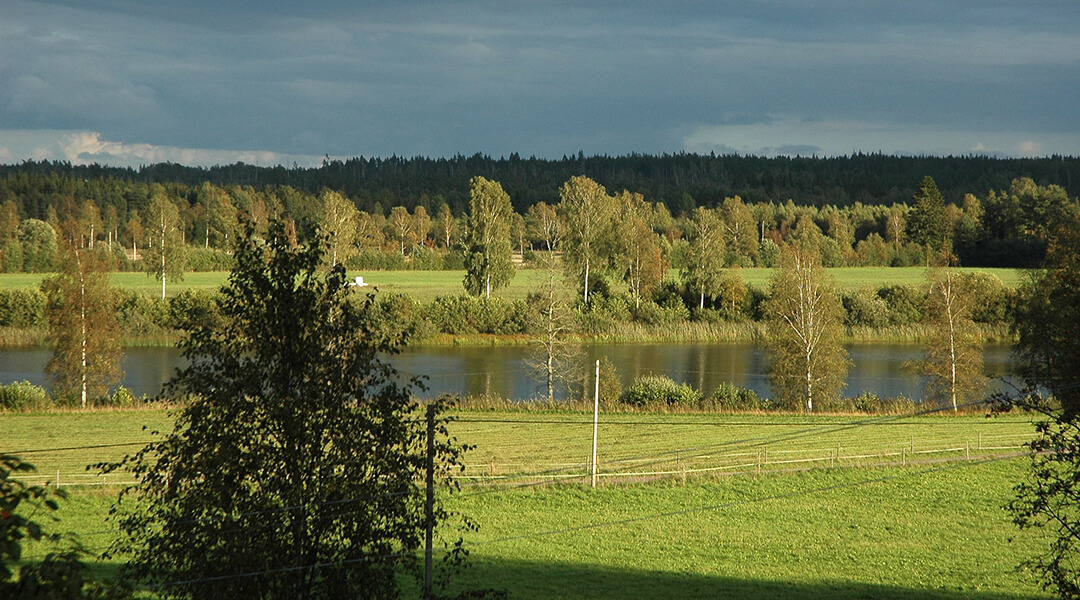 Egebakken:
er en gård med beboelse for yogalærere, læreraspiranter og andre beboere i Ashramen.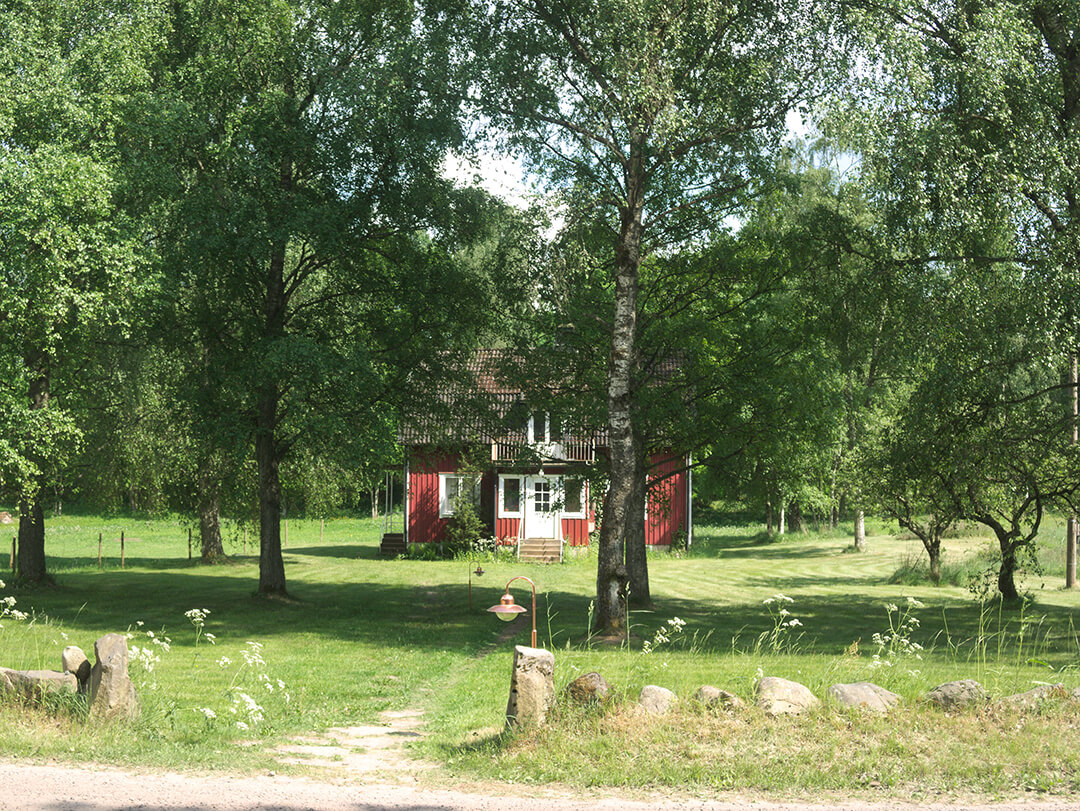 Her finder du også Kriya-Kutir.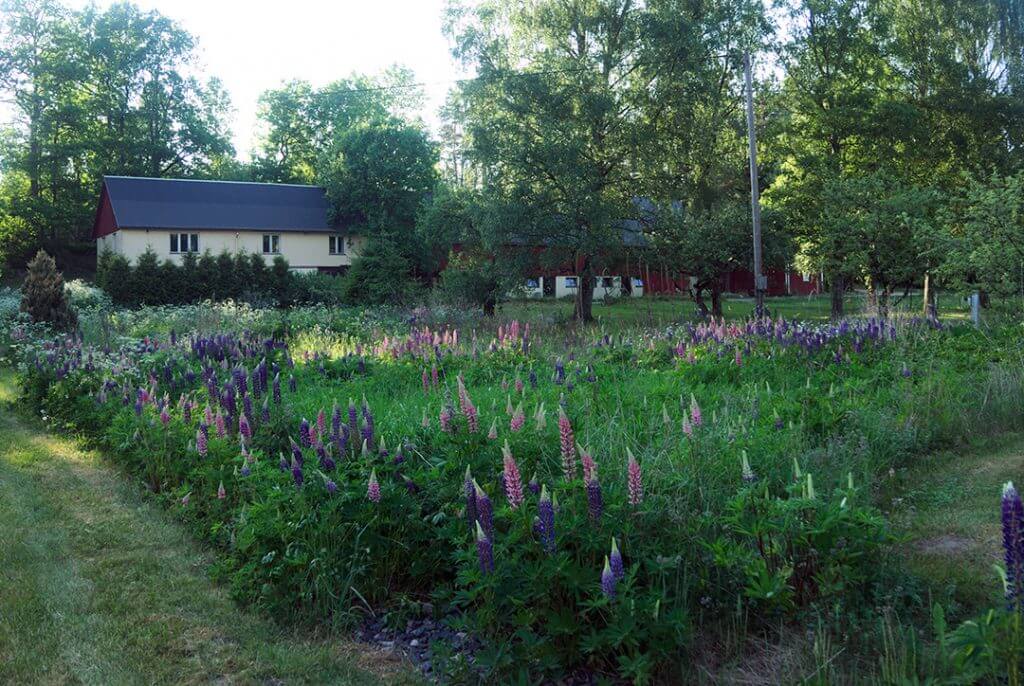 Kriya-Kutir er et hus med gæsterum, et fælles yoga- og meditations og forskningsfaciliteter.
Gården Knappsholm, ligger i nabolaget med marker og skov: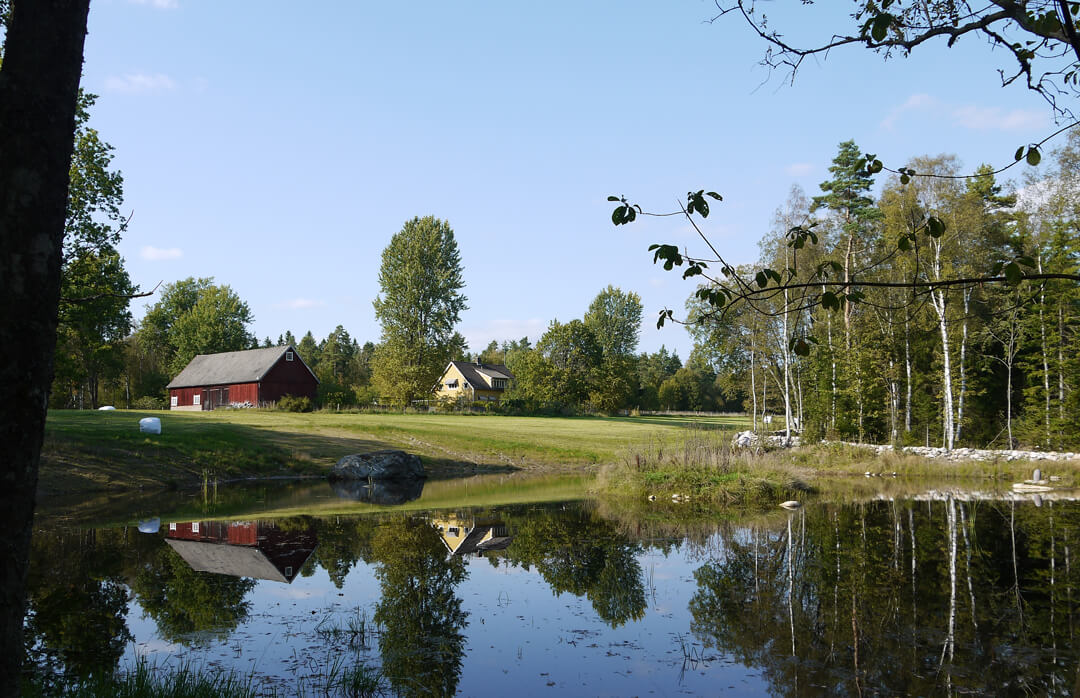 Værelserne
Vi fordeler værelserne i overensstemmelser med deltagernes alder og køn, og forudbestilling af værelser med eget bad:
Hvis du ønsker at reservere et eneværelse, eller et dobbeltværelse sammen med din partner, vær venlig at gøre det på din tilmeldingsblanket. Sengetøj og håndklæde kan lejes, men du er velkommen til at tage dit eget med.
Maden
Vi serverer økologisk vegetarisk/vegansk mad. Grøntsagerne dyrker vi for en stor del selv.
I ti dage efter tarmskylningen, følger vi en diet uden mælk, sukker, stærke krydderier, rå grønsager og frugt.
Maden er sund og nærende, udvalgt til at indeholde en balanceret diet.
Under kurset undgår vi stimulanser som kaffe, chokolade, sort te og alkohol. Hvis du er vandt til at drikke kaffe eller sort te til daglig, så anbefaler vi at du trapper ned nogle dage inden du kommer, så undgår abstinenser i begyndelsen af retreatet.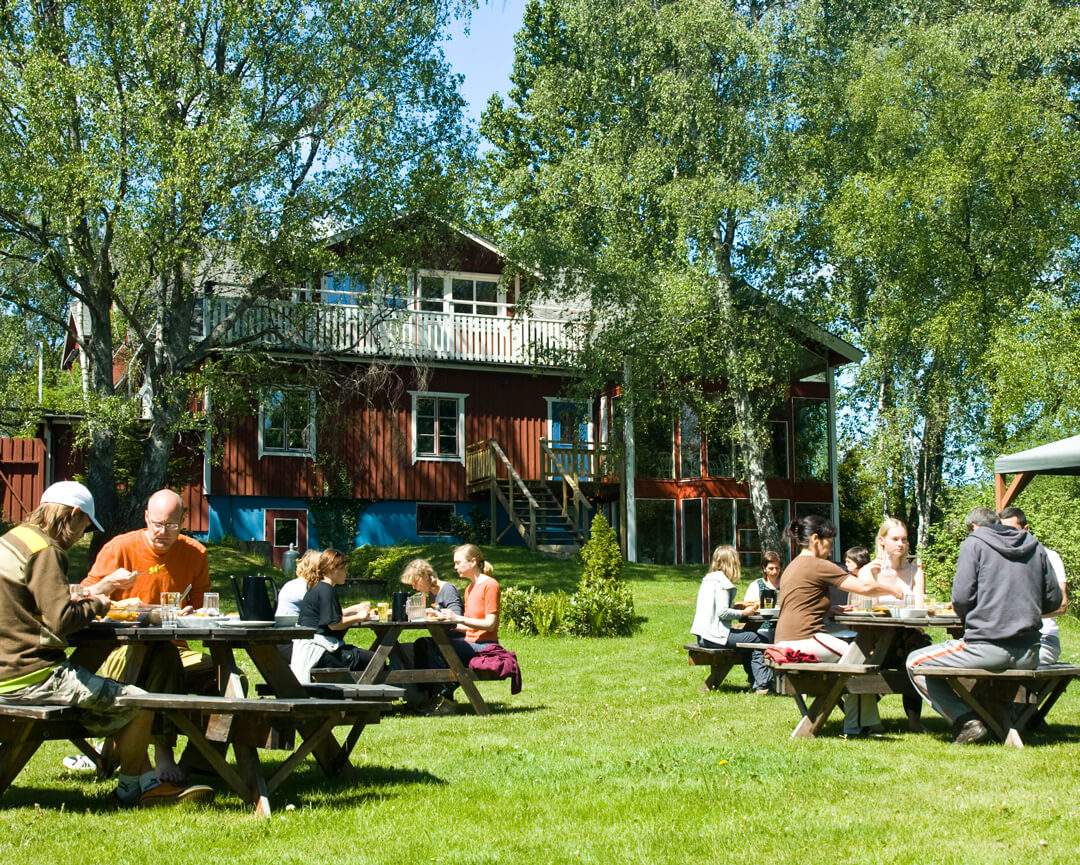 Det er klart at du kan få noget ud af yoga uden at være vegetar, men det skaber ideelle betingelser og giver en tilstand som gavner indlæringen, derfor er diæten en betingelse for kurset.
Foruden de andre fordele som en vegetarisk/vegansk diæt måtte have har forskerne konstateret at den hjælper med at sænke indholdet af skadelig kolesterol i blodet.
Uanset hvad du spiser når du kommer hjem igen efter retreatet, vil du have gavn af yogaen som du lærer her i Håå.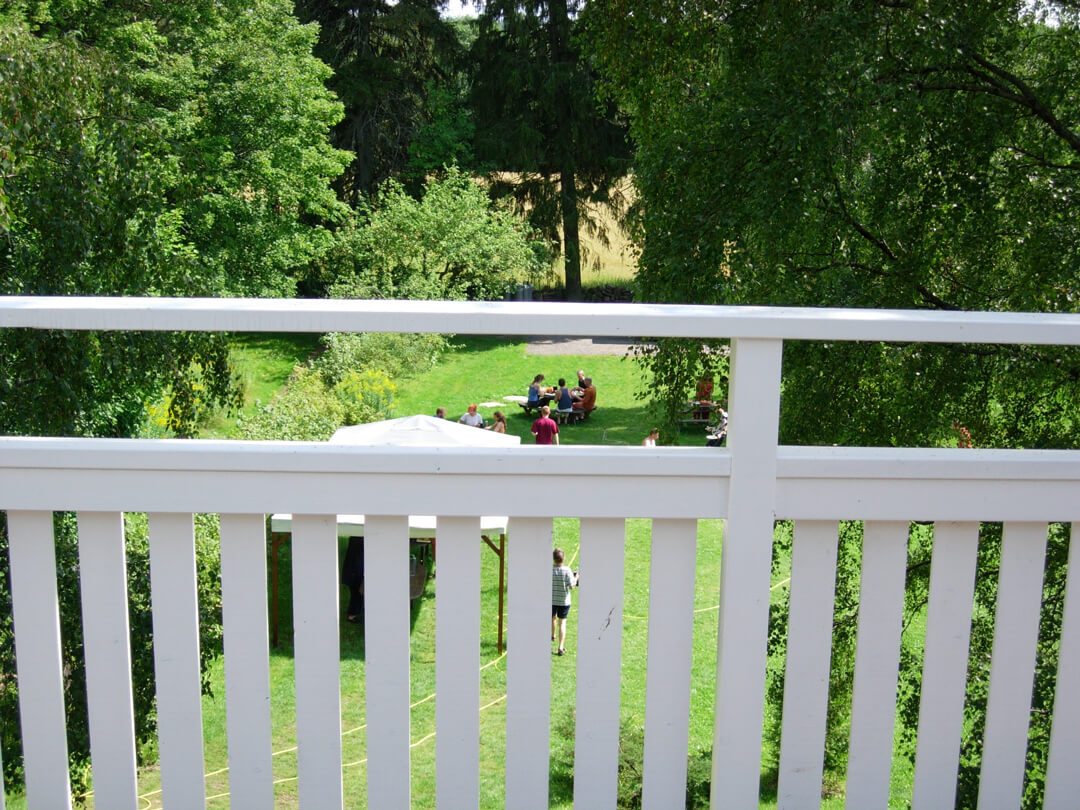 Fælles rum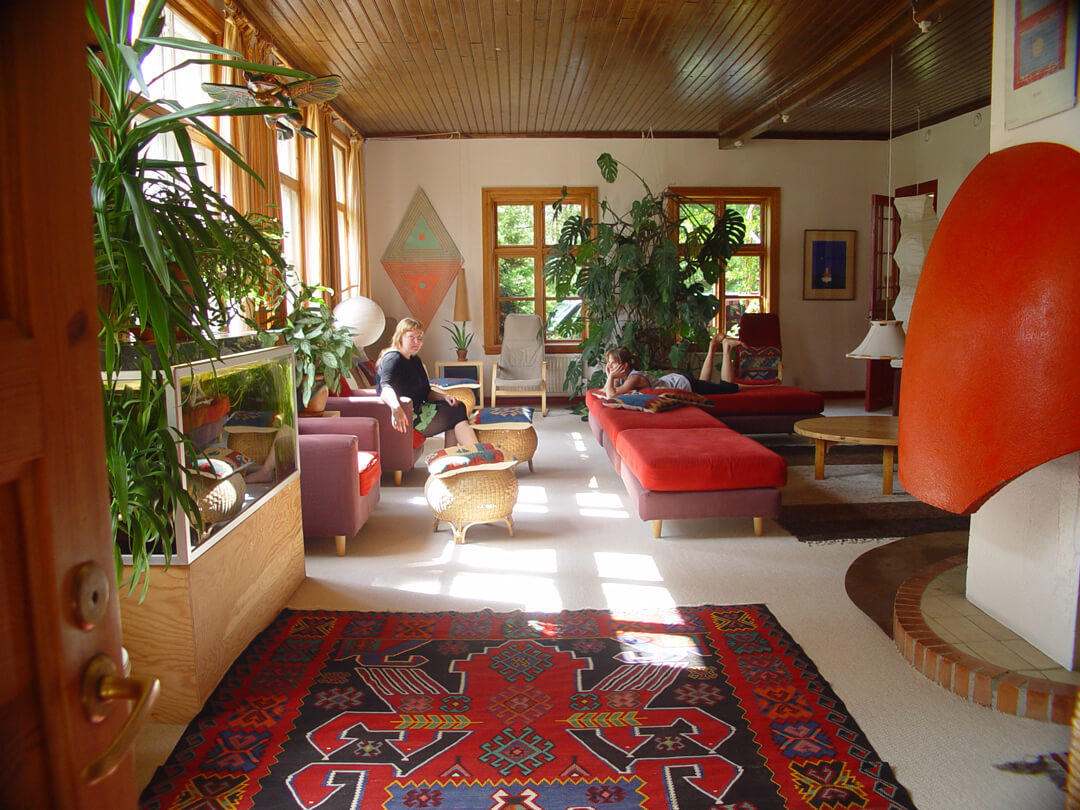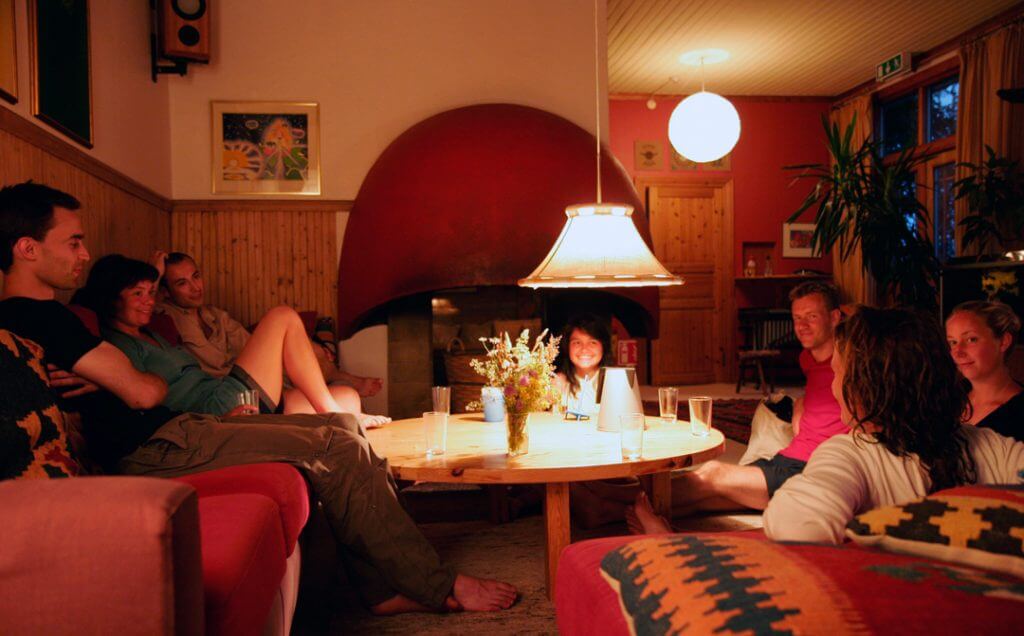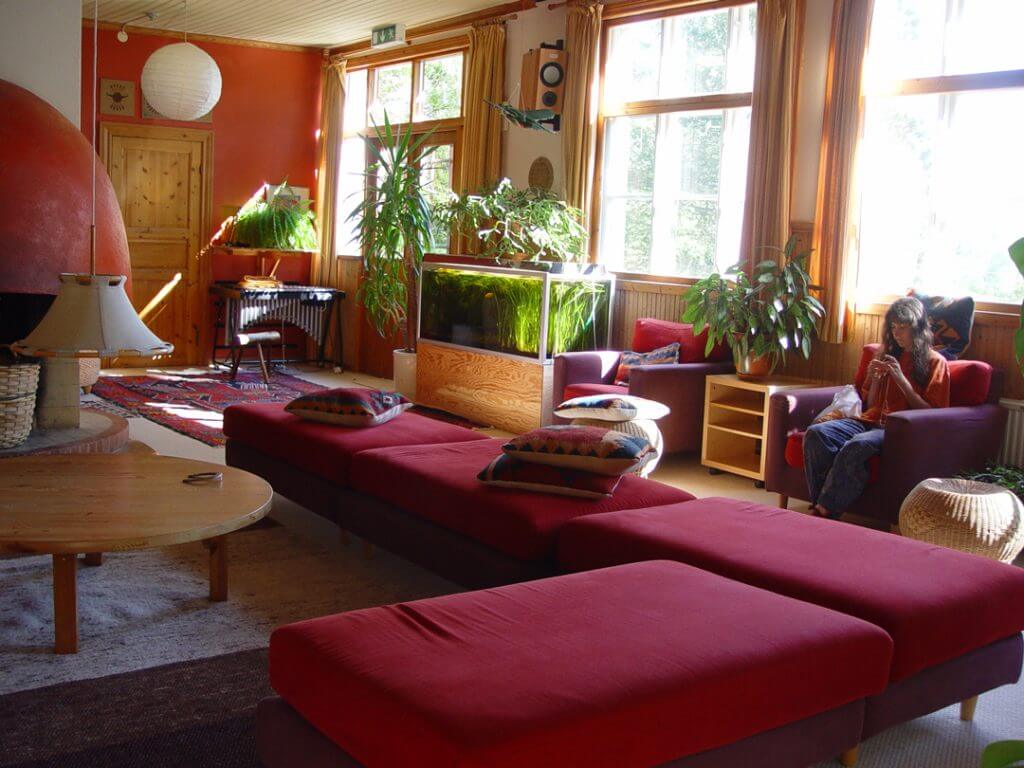 Butik
(visse aftener)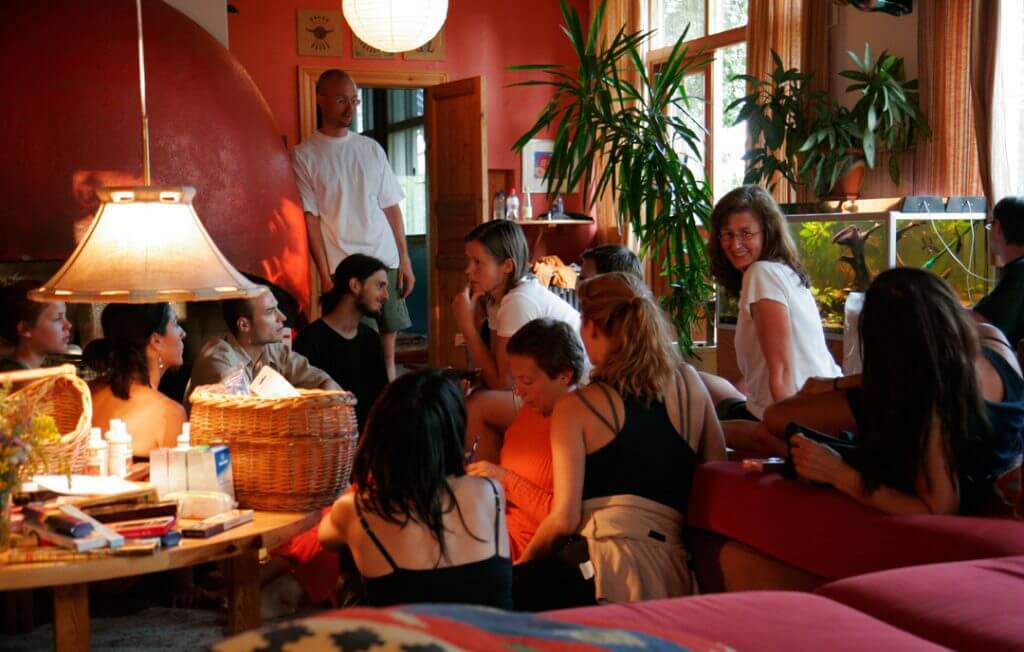 Åhuset og søen Lillsjön, åen Prästabodaån og søen Hängasjön: